Dining Options
Element Ewing believes there is no reason to disrupt your healthy eating habits while you're traveling. At Element Ewing Princeton, we have dining options that understand the importance of eating what you want at the right time. We'll help keep you on track by providing fresh, convenient choices that cater to your healthier needs and lifestyle. Stay on track with nourishing and delicious food options that are excellent alternatives to dining out.
Start your day the right way at Rise®, our complimentary breakfast bar. Or fend off hunger pangs at Restore, our grab & go pantry. If you're looking to unwind, join us for Relax, our evening reception, where you can settle in and mingle with other guests or friends and family.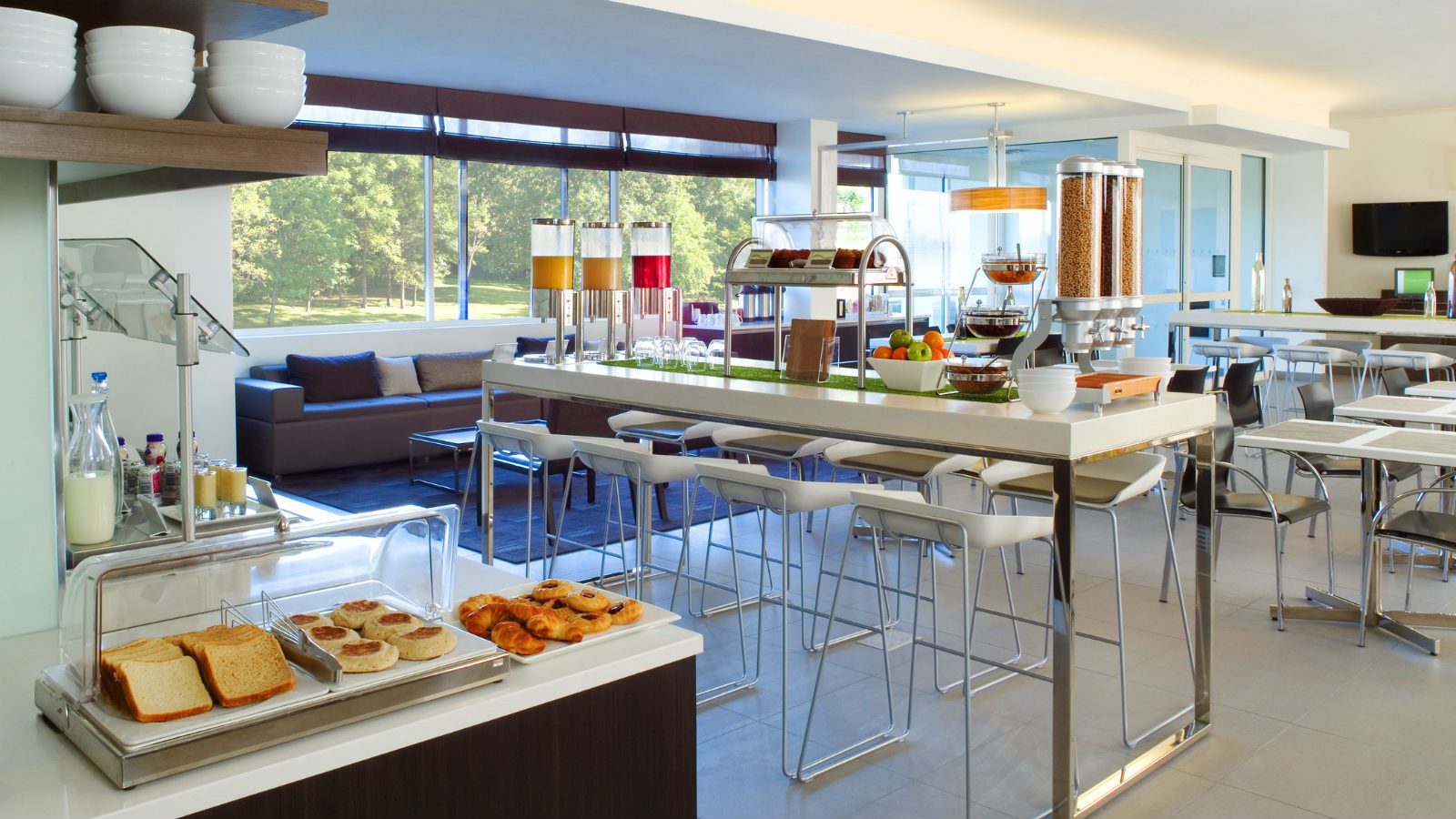 Rise: Breakfast Bar
We like the idea of simplicity. That's why our Rise® breakfast bar provides you with complimentary, fresh and, convenient options that cater to your healthy lifestyle and needs. Every morning you'll find smoothie shooters, hot breakfast wraps, fresh fruit, yogurt and cereal. Our complimentary breakfast is a great way to start your day before you venture out and tour the Princeton area. We're proud to offer:
Fresh made smoothies in a variety of flavors
Assortment of breakfast sandwiches and wraps, including: sausage, egg and cheese on english muffin, pretzel roll ham & cheese, spinach bacon english muffin, light hearted breakfast burrito, healthy mexi wrap, ham & egg wrap
Assorted fresh fruit
Assorted yogurts and cereal
Freshly baked muffins made daily
Assorted breakfasts breads including english muffins, sliced bread and bagels
Oatmeal
Coffee, decaffeinated coffee, herbal tea selections and filtered water
Orange, apple, and cranberry juice
All days of the week: 6:30 - 9am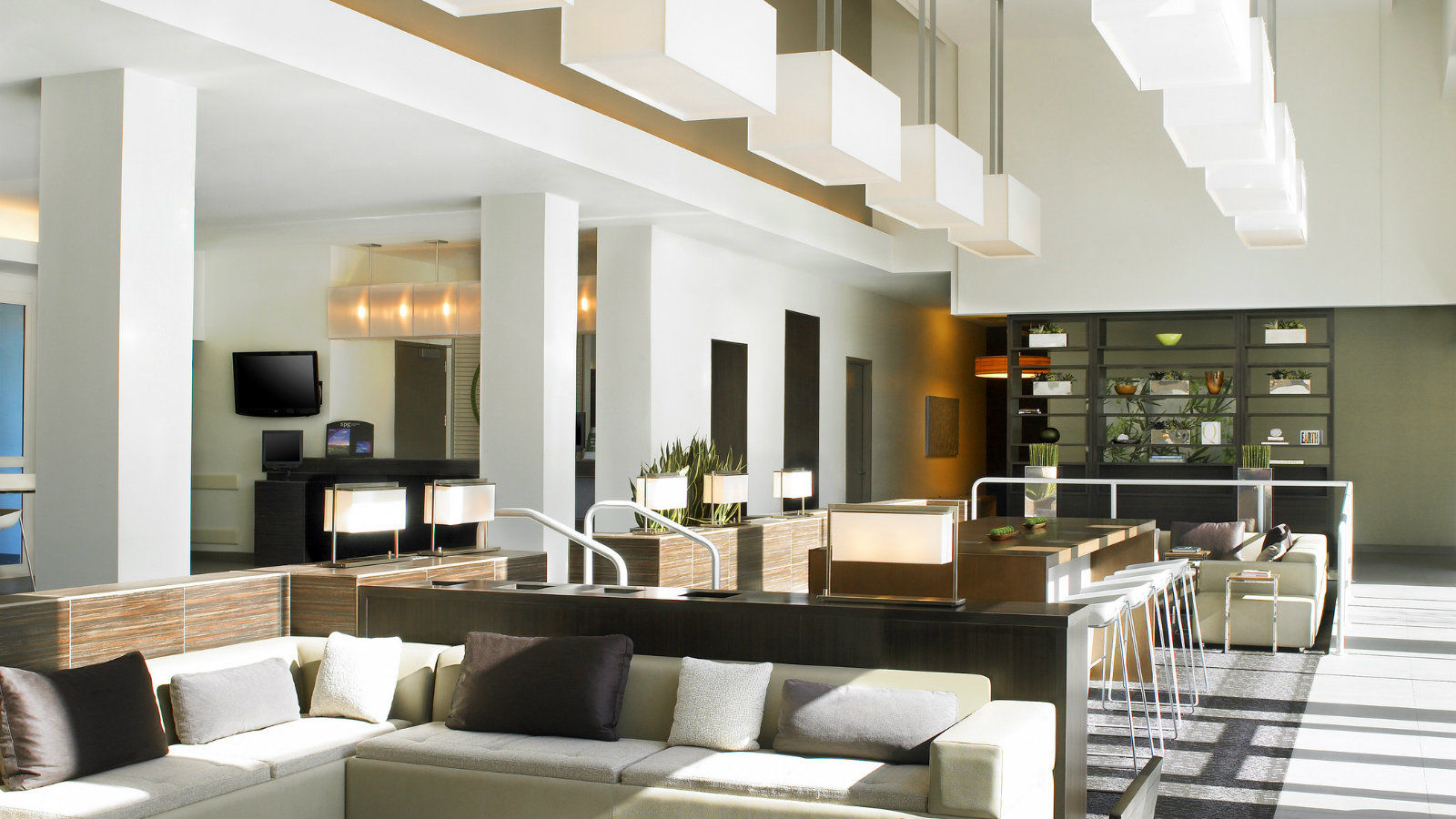 Relax: Evening Reception
Enjoy yourself! After a long day of meetings or non-stop local sightseeing, take a break and join us three nights, every week at our Relax: Evening reception. Enjoy complimentary hors d'oeuvres and beverage pairings with our great selection of wines, beers, and soft drinks.
Monday - Thursday, 6 - 7:30pm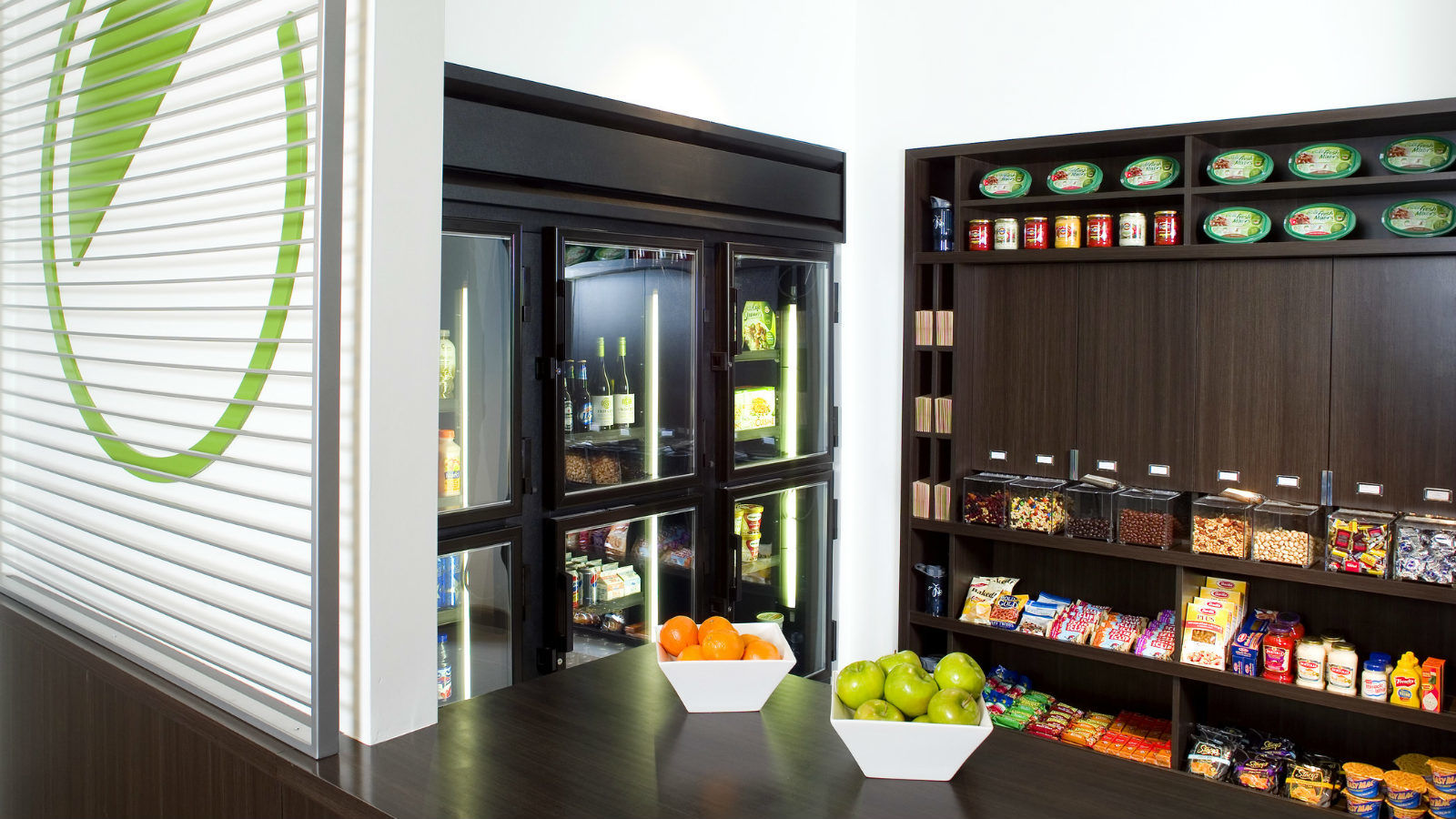 Restore: Gourmet Pantry
Our gourmet grab and go pantry offers something nourishing and wholesome, whether you're grabbing a quick lunch before a meeting or preparing a family dinner from the comfort of your own room. A sample of offerings provided in Restore at the Element Ewing Princeton are as follows:
Salads, pasta and sauce for ready-to-go meals
Artisanal meats and cheeses
Ready-set-cook meals
Yogurt
Bulk Snacks by the pound featuring a variety of trail mixes, nuts, and candies
Cookies, crackers, candy and biscotti
Ice cream, gelato and sorbet
Smoothies, specialty sodas, energy drinks, water
Tea and coffee
Beer and wine
Travel essentials-toiletries and more
Hours: 24/7